LISH GEL POLISH WORKSHOP – TRARALGON 
WHEN:  23 April, 2017
TIME: 10:00am – 4.00pm
WHERE: Traralgon, Victoria
COST: $195 with a certificate of attendance
PRESENTED BY: Lish professional Andrea Alston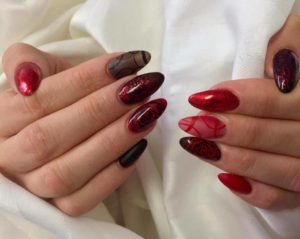 Presented over a full day, our Lish Gel Polish Workshop will allow you to leave confident and able to produce Gel Polish Salon designs to further enhance your business.
This class will cover correct application over natural , acrylic and gel enhancements .
Simple but effective design techniques will be demonstrated and taught so that you have the opportunity to try them out before you leave. Our classes deliver great techniques and hands on practice with all product and equipment supplied on the day .
$50 non refundable deposit is required to secure your place as they will be limited. Deposits are due by the 17th of March 2017, with final payments made by the 10th of April 2017.
For further enquiries, payments plans and bookings call the  NSW Lish Showroom on 02 49736175 or 0438574653.
 – – – – – – – – – – – –
LISH ADVANCED ACRYLIC AND ADVANCED DESIGN WORKSHOP – ADELAIDE 
WHEN:  6th and 7th May, 2017
TIME: 10:00am – 4.00pm
WHERE: Adelaide, South Australia
COST: $195 per day with a certificate of attendance
PRESENTED BY: Lish professional Amanda Dempster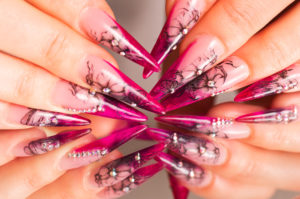 Lish Advanced Acrylic Class
Saturday 6th of May 2017
This is a vital class for Acrylic enhancements that will cover all aspects of acrylic, acrylic sculptures and application over tips. The salon tricks for traditional and reverse application techniques (large beading, correct cuticle application and brush work). This class will update your application techniques for faster and more precise salon work. You will be dazzled with the crisp smile lines, new e-file techniques and the no lift application.
Lish Advanced Design Workshop
Sunday 7th of May 2017
This is the class you all have been waiting for…DESIGN!!! The ins and outs of Acrylic and Hard Gel. We will show you how to take your art ideas to the nail plate!!! With everything from glitters, crystals, extreme colour, Moods pigment, Jo Sonja paints, ribbonette and paua shell designed for you to create your nail masterpiece!!
A $50 non refundable deposit is due by the 24th March 2017 and final payments are due by the 19th April 2017.
For further enquiries, payment plans and bookings, please call the NSW Showroom on 02 49736175 or 0438574653.