Lish brings a range of body products which allows a salon to offer luxurious yet affordable body treatment. Lish offers value for money as a professional product with the absolute highest quality ingredients, ensuring reliable and dependable results you can count on.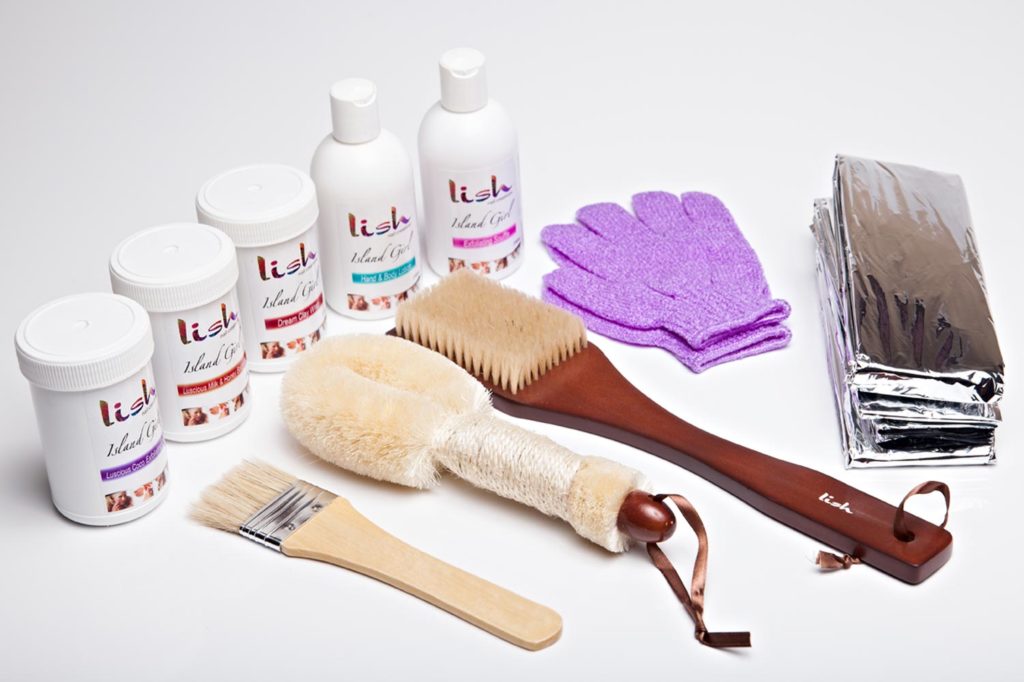 Including Massage Oils, Aromatherapy Oils, Body Brushes, Clay wraps, Moisturising Lotions and more.
Some of these products include:
Lish Massage Oil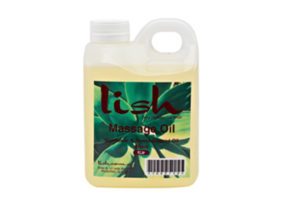 Lish Massage Oil is a smooth and simple blend of sunflower and sweet almond oil. Equipped with a mild, pleasant scent, almond oil and sunflower is a prime carrier oil for an aromatic massage, because its thin texture allows your body to absorb more essential oil. Used on its own, it glides easily on the skin for a smooth massage technique. Almond oil is widely acclaimed and recognised as the most popular massage oil. Almond oil has low viscosity ( it spreads easily ), it is thin and light. Use only a small amount of almond oil to spread across a large surface of the skin. It doesn't get absorbed too quickly, so you don't need not reapply it often. 
Lish Clay Wraps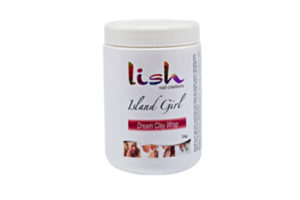 Lish Island Girl Dream Clay Wrap. A mix of Australian mineral clay infused with hemp seed and linseed oil to help soften and heal. Seaweed extracts stimulate tissue regeneration so skin is freshly regenerated.
Lish Island Girl Body and Hand Lotion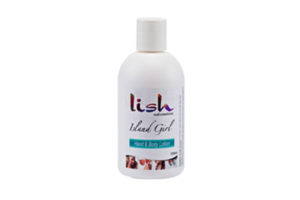 Lish Island Girl Body and Hand Lotion, a beautifully scented lotions for the whole body. With ingredients such as oils and herbal extracts, it is the perfect instant hydration.
Lish Island Girl Exfoliating Souffle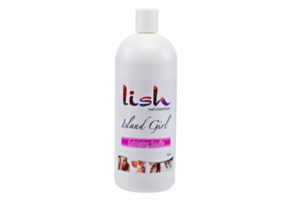 Lish Island Girl Exfoliating Souffle contains anti-oxidants such as green tea, Gotu kola and chamomile. The souffle soothes and repairs as exfoliating spheres gently buff away dead skin cells.
The products are competitively priced and easy to use.