The Lish wax system was the first products Lish released to the industry. The quality of the wax and the unique and convenient hot wax pods hit the industry by storm, and quickly elevated Lish to become known as providing the industry with a dependable and professional salon range.
Lish offers a complete yet compact waxing system of the highest quality that caters for a variety of salon needs.

Serenity Hot Wax Pods
Containing Titanium Dioxide, Lish Hot Wax Pods reduces redness and is very gentle on the skin. Designed for sensitive areas such as Brazilian Waxing.
The pod forms are super easy to use – they do not need to be broken with a hammer as they are already in small sizes ready for immediate melting. The pods are very easy to remove from plastic containers, and do not need to be stored in the fridge.
Lish hot wax has excellent strength for gripping and removing both fine and coarse hairs.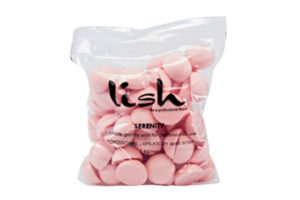 Virtue Strip Wax
The Virtue Strip Wax is an ultra-thin formula. It is very economical to use and leaves no sticky residue.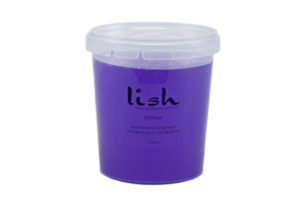 Lish Pre Wax Cleanser
The Lish Pre Wax Cleanser is used to treat the skin prior to waxing. It contains essential oils to soothe the skin and has anti-bacterial properties.
Lish After Wax Oil
The Lish After Wax Oil is a very thin spreading oil that contains almond and olive oils. The oils help to nourish and calm the skin after waxing. This oil can also be used as pre wax oil under hot wax.
Citrus Solvent
100% active natural citrus solvent.
Cleans pots, furniture, floors etc.
NOT FOR USE ON SKIN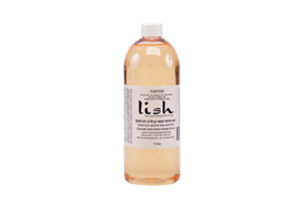 Lish also has a full range of consumables waxing items that can be purchased at Salon Pacific Beauty Supplies.